For the newly opened "Salon Stolz" museum at the Robert Stolz Senior Residence in Graz, the DMT team, with the help of three master students, has developed six exhibits.
VR Conductor
Using a VR headset, visitors can virtually conduct an orchestra in 3D using hand gestures. The 360-degree video and spatial sound are controlled by the speed of conducting.
Melody Memory
Visitors can play a sound memory game using RFID cards. When matching card pairs are found, a "success sound" is played, and visitors can remove the cards from the table.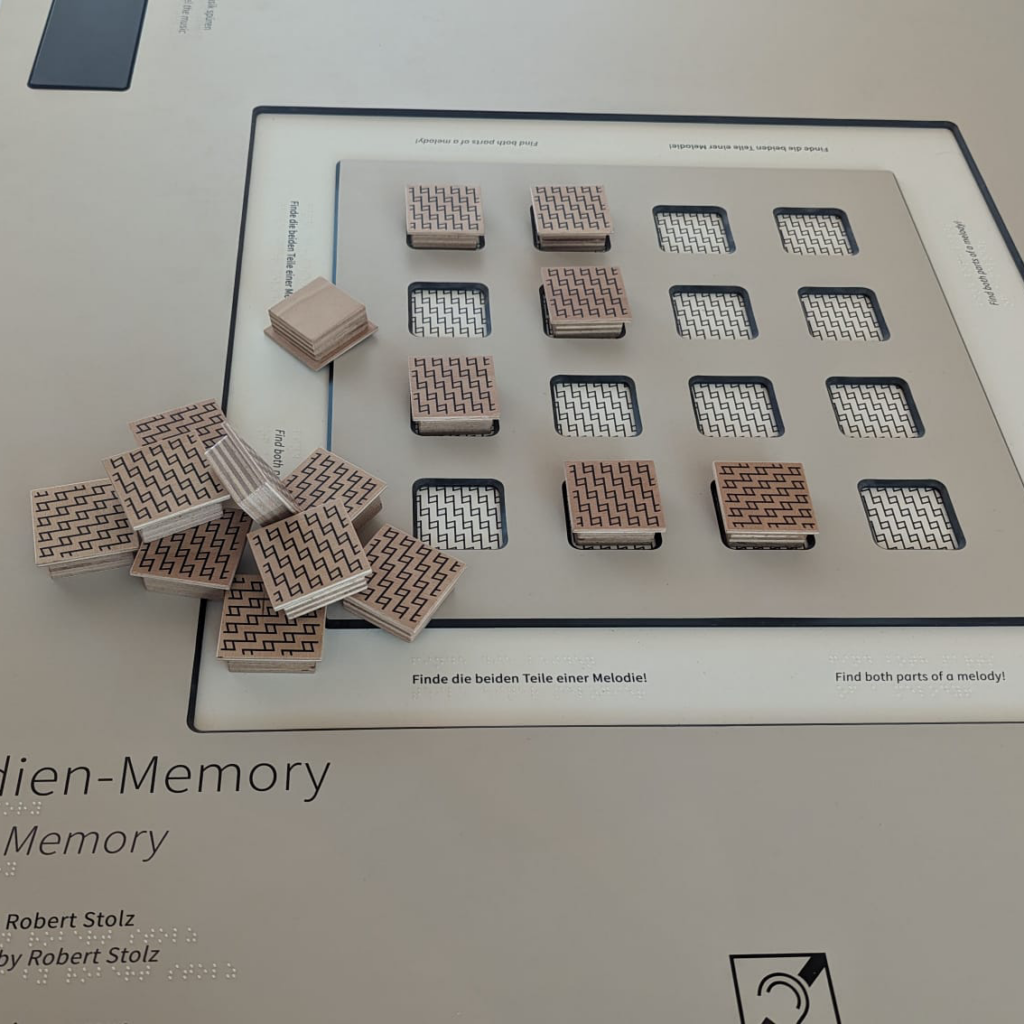 Sound Backdrop
There are 12 sound cards with RFID tags. Visitors can choose between two game modes (selectable via buttons).
Game Mode 1: The sounds of the 12 cards are played sequentially.
Game Mode 2: The sounds of the cards are played simultaneously (sound backdrop).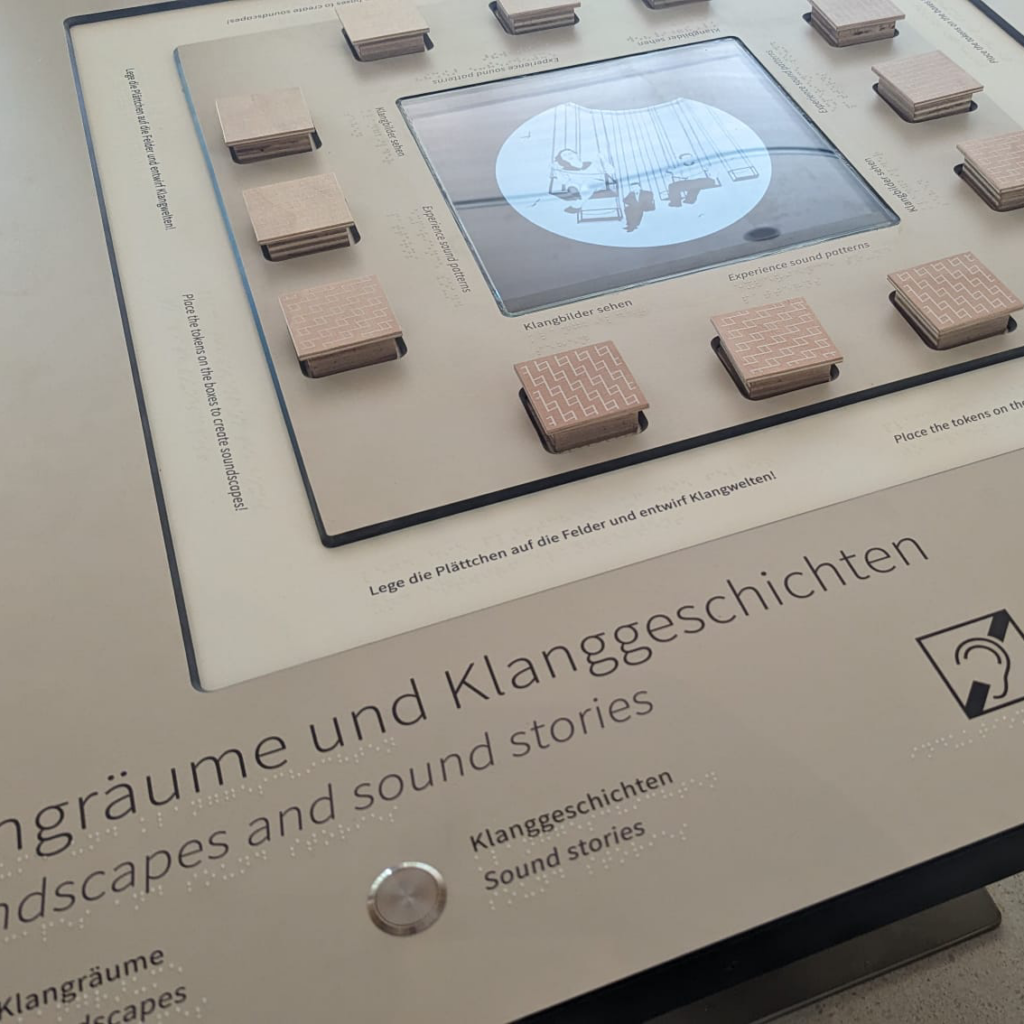 Instrument Cubes
Visitors must correctly place six cubes to reveal a video of a musical instrument.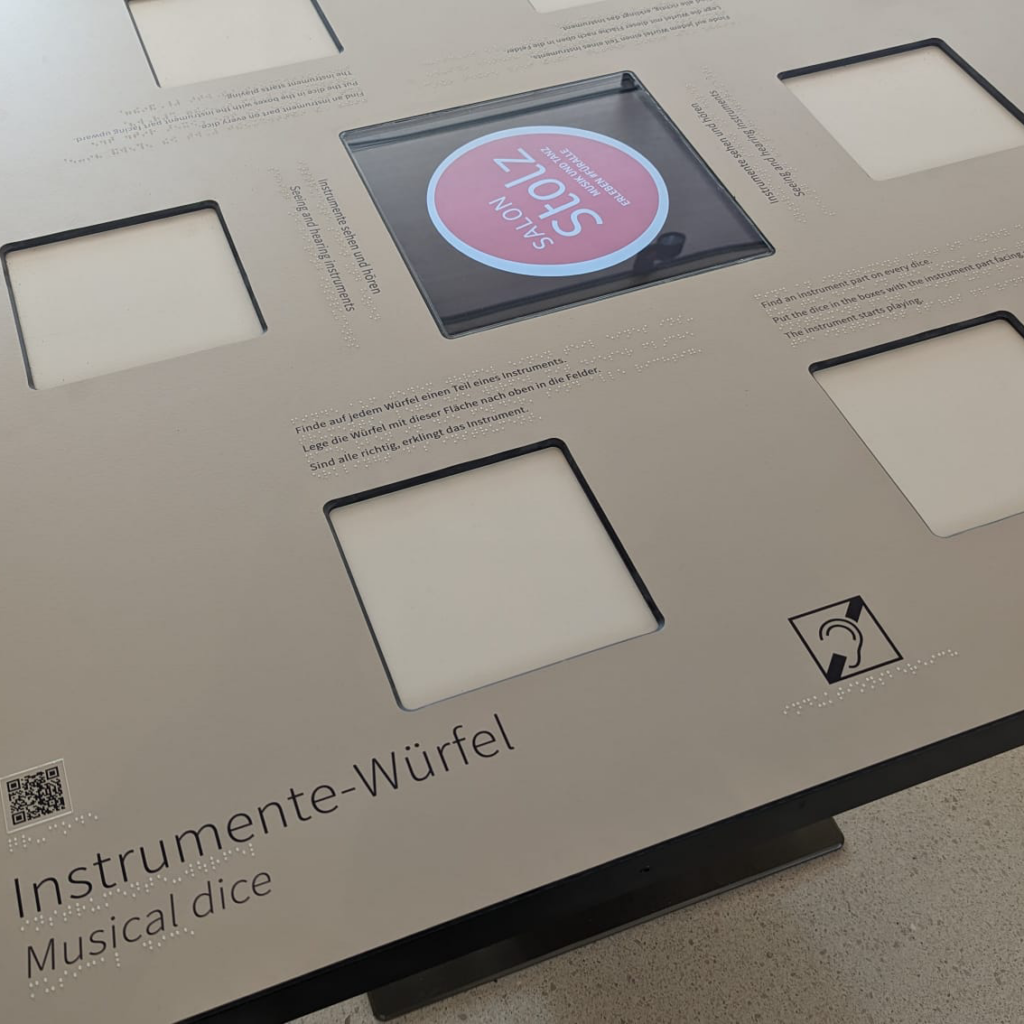 Composer Machine
Visitors can place various objects on a turntable. Through sensors at 5 sensor points, the objects are detected, and a corresponding sound file is played upon detection.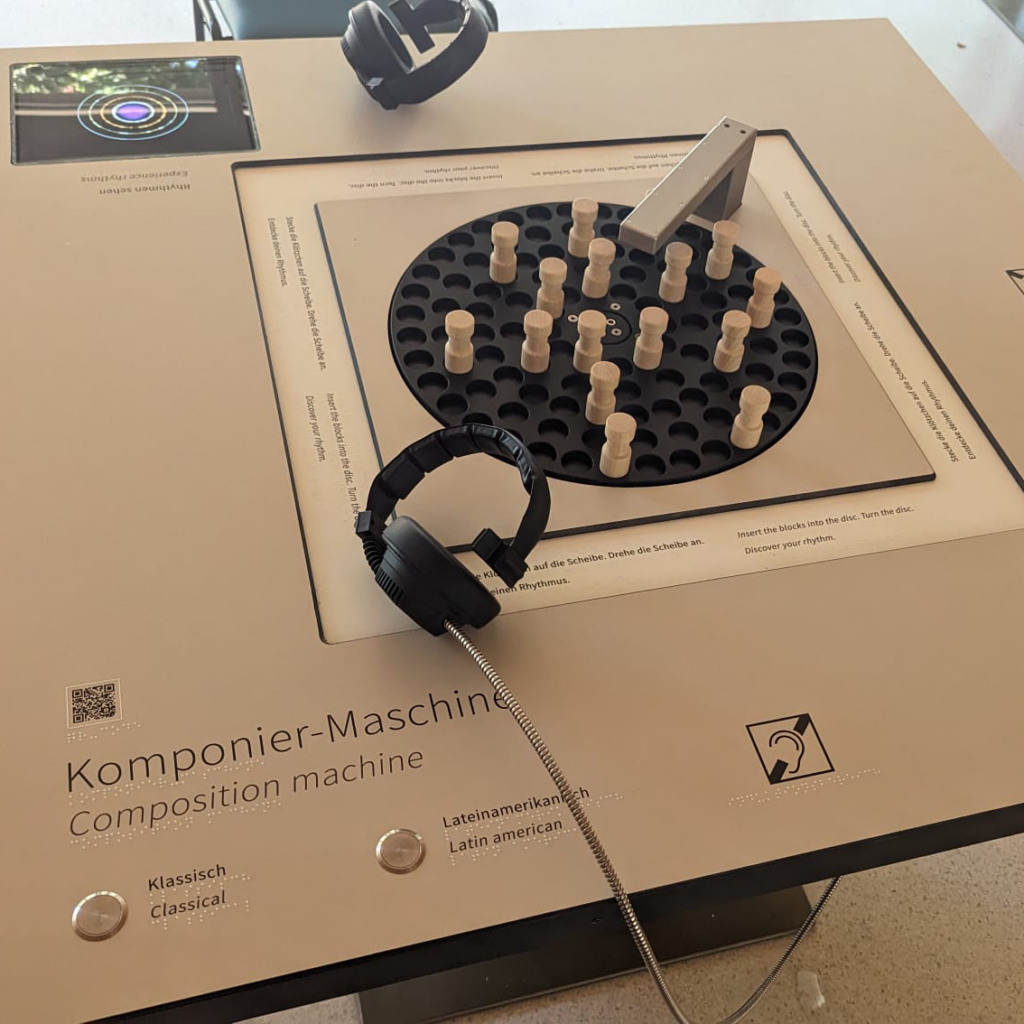 Habitat
While a video is playing, seven musical instruments move up and down in sync with the music.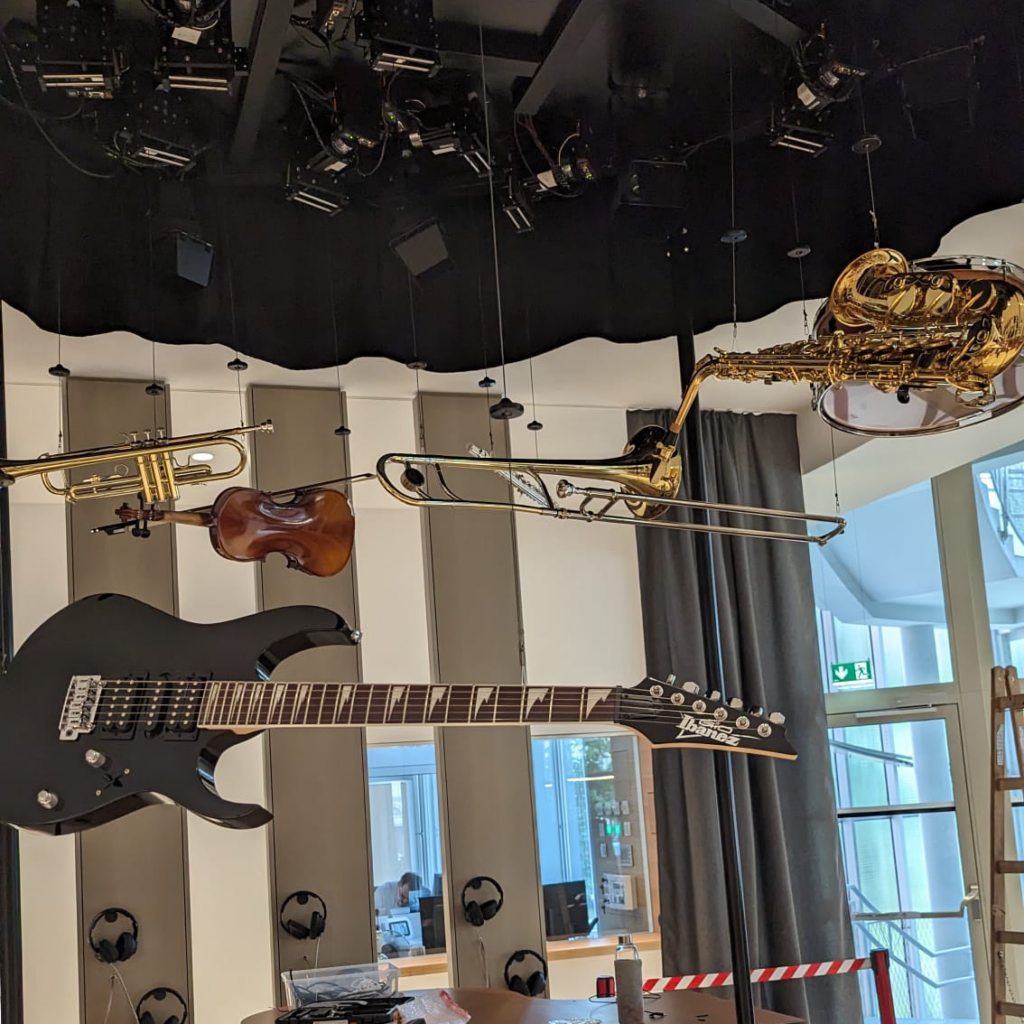 Video Player
Two video player stations with a Robert Stolz documentary.