Exhibition "Globetrotter", Frida & freD – Graz Children's Museum, Graz [website]
Be a sailor and discoverer once in a lifetime! With the exhibit "Magellan's journey" this childhood dream can come true.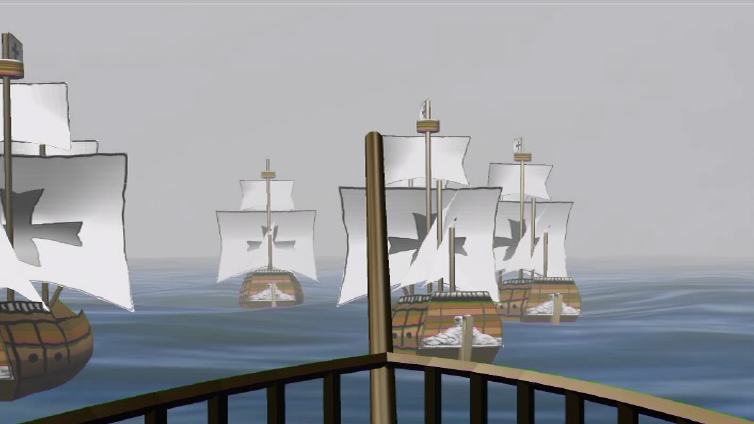 Children go on a tenderly animated journey with the discoverer Magellan. The ship has to be steered with the wheel to hold the right course. Ship ahoy!