Exhibition


 House of Science, Graz, Austria [2011|01 – 2012|05]
The exhibition "The Human" communicates multimedia-based all facets of the human body and mind. Children, teenagers and adults dip into the interactive wonderland and go on a journey to their marrow. The special field DMT developed various multimedia-based, interactive exhibition to the topic "The Human":
Body Scanner
The Bodyscanner allows to "cut" through the own body by moving the right hand up and down. A cross section of the human body is shown according to the hand position. The Cut views originate from the Visible Human Project.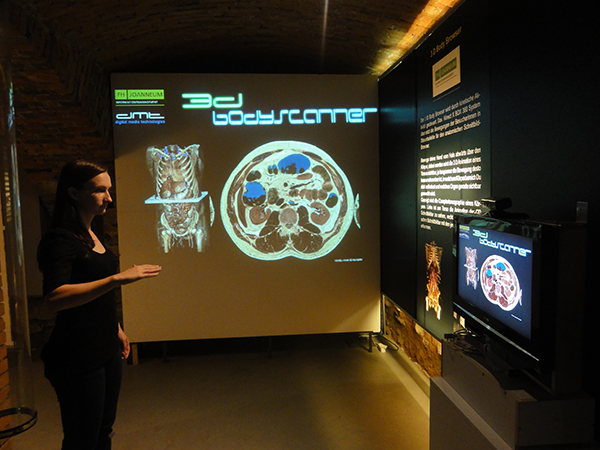 Body Explorer
Visitors are able to gain knowledge about their body by interacting with an adapted mannequin. Through touching eight different positions on the doll's torso video clips of the region are shown. With the help of tangible objects, where bar codes are applied, other video clips can be accessed.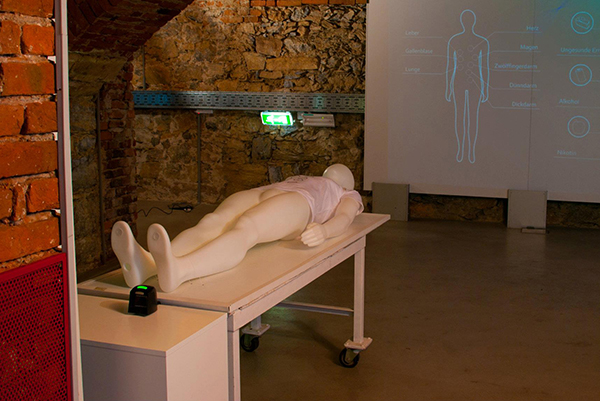 Magic Book
The "My Inner Body" book describes a new method to learn from books. The MIB book is an application developed for children, which guides through the human alimentary tract. The MIB book shows 3 dimensional organs directly on the book pages with the help of augmented reality technology.