Permanent exhibit: House of Science, Graz [Website]
The speaking torso allows teenagers with the Ravensburger tiptoi technology to learn more about their body.
Instead of studying books about the human organs, the Ravensburger tiptoi pen allows to directly interact with the organs.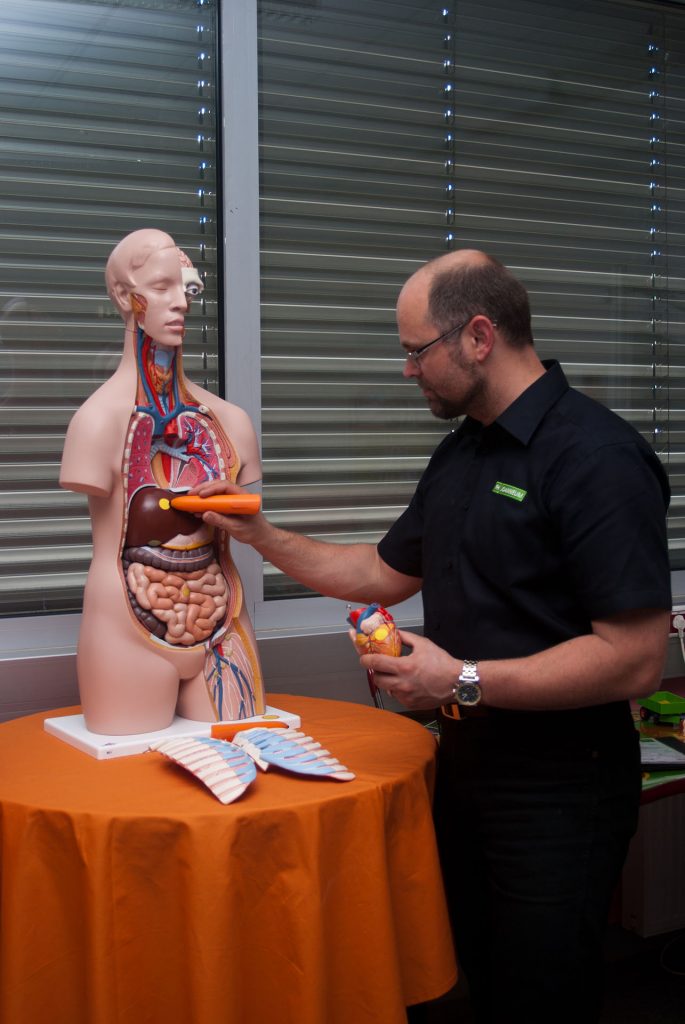 The speaking torso supports discovery learning. Besides spoken explanations it offers a playful review of the knowledge by tipping with the tiptoi pen. The content is auditory, visually and tangibly communicated.