Permanent exhibit & exhibit for travelling exhibition
Location traveling exhibition: "Hotel Global" [website]
Location permanent exhibit: Zotter Schokoladen Manufaktur GmbH [website]
An interactive exhibit with the subject "Healthy Diet" was developed in cooperation with the Graz Children's museum "FRida & freD" for "Zotter Schokoladen Manufaktur". The "eatable zoo" is located on the manufacture's area, it is a creative organic farm, with old farm animal breeds and eatable vegetation.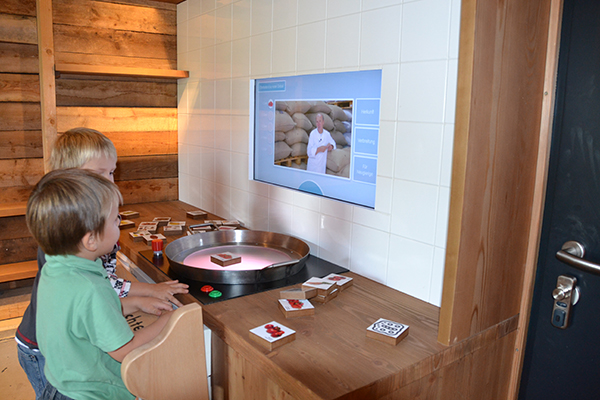 The interactive exhibit deals with the question "Where does our food come from?" Children are able to cook various meals and have to choose between different ingredients (regional or imported products).